Services
Digital Strategy
UI & UX Design
Responsive Design
User Journey Mapping
SEO Optimisation
Overview
Comhar Linn INTO Credit Union is a financial institution owned by its members. It offers competitive loans and day to day banking services to over 25,000 teachers and their families. Having gone through a full rebrand in 2019 with Idea, the Comhar Linn team approached us again about the design of a new website which more accurately reflected their new, friendly, progressive brand. The primary goal of the new site was to make it easier for teachers and members to apply for loans.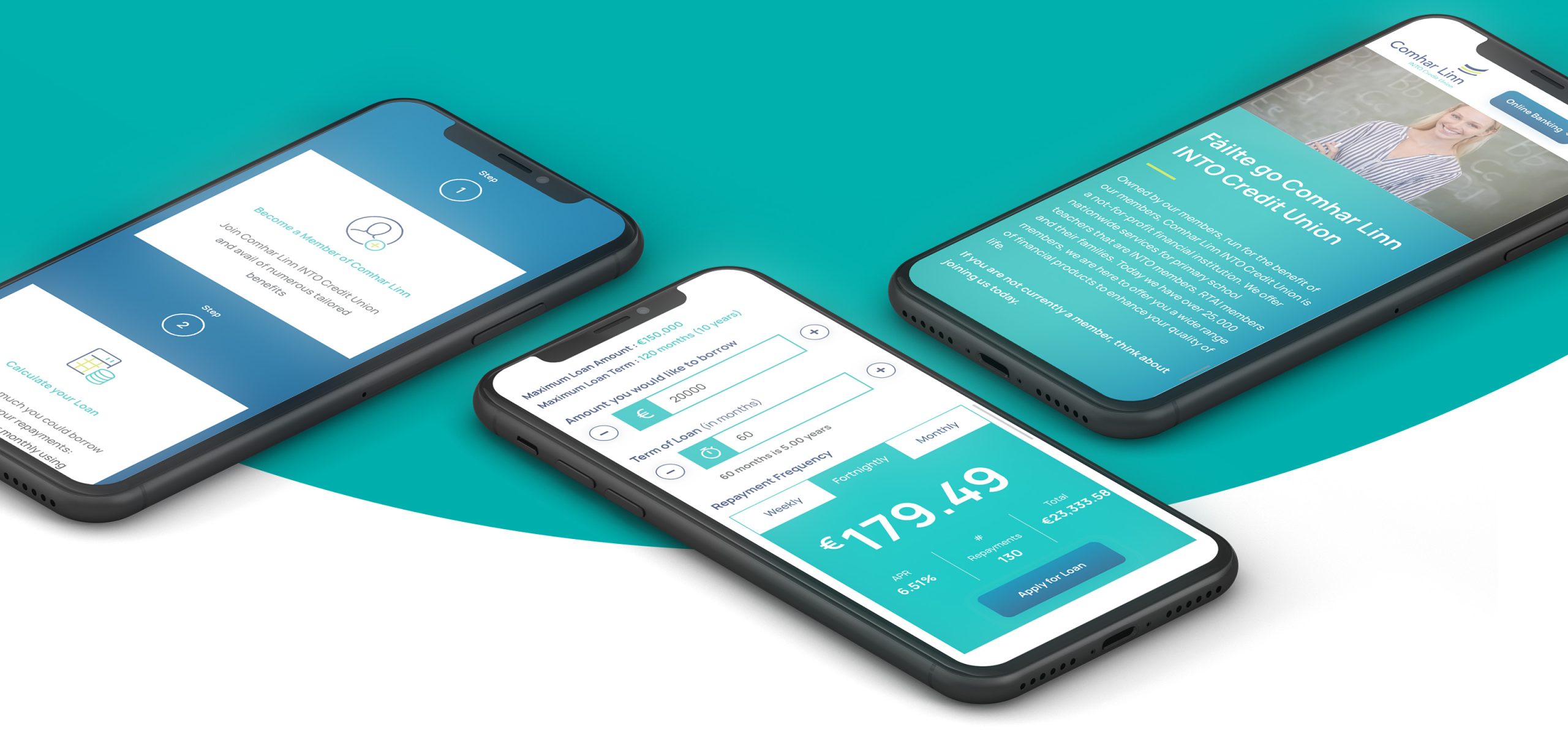 Research informed the strategy
This was a complex website with a huge focus on both user experience and security.

The first step was to ensure the strategic direction was on the right track, we carried out extensive research including; delivering multiple workshops with different staff members, stakeholder groups and users, interviewing users 1-on-1, writing and analysing results from an online user survey and auditing the existing online presence. We created lo-fi wireframes through to hi-fi layouts, design patterns and prototypes. We continually iterated based on UAT from our superuser group.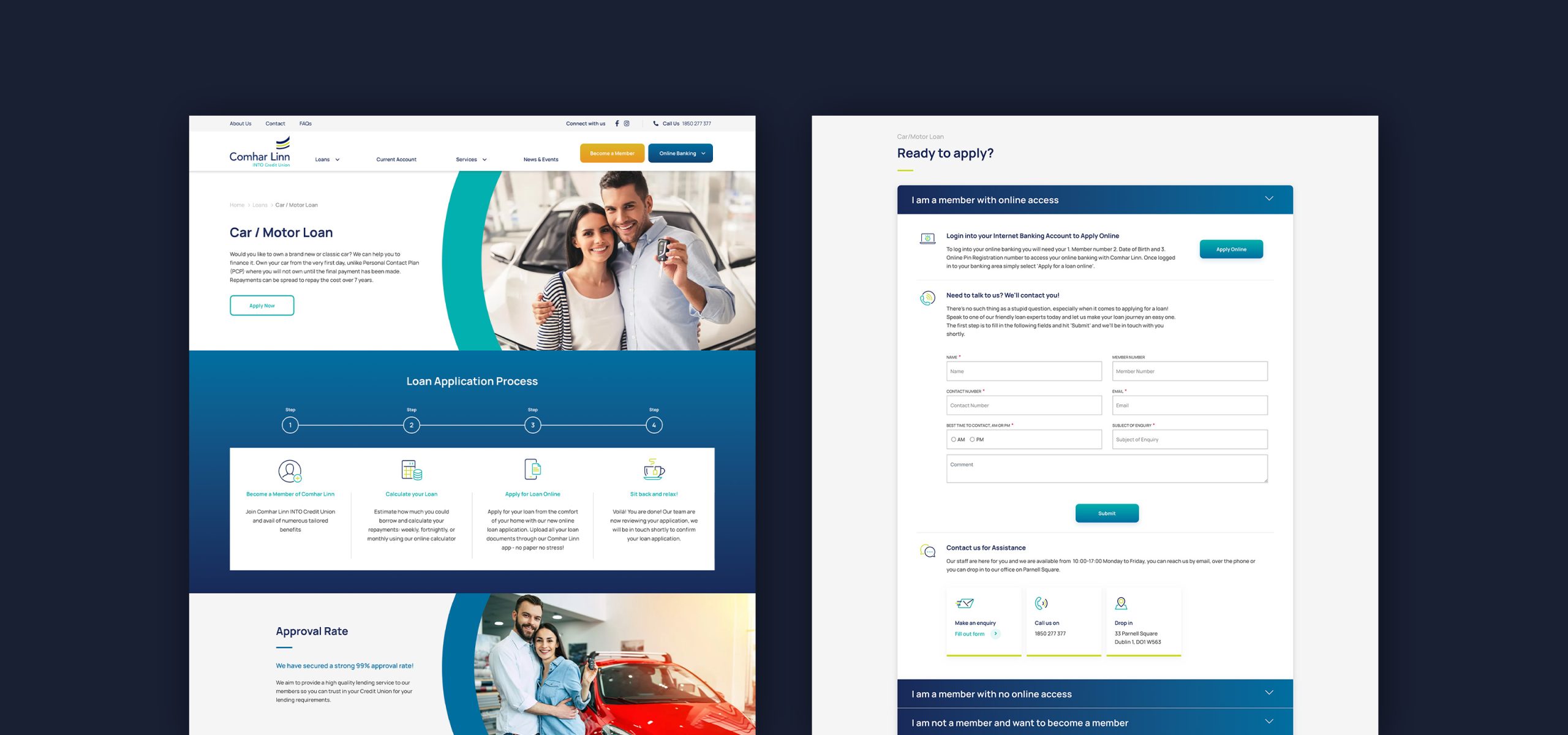 Simplifying User Journeys
When creating the site map, key consideration was given to all of the functionality required and ensuring that the design and layout had a clear focus on the user experience.

One of the key goals was to simplify the user experience, reduce the number of clicks a member had to make before getting to key pages, establishing clear call to action points and highlighting the key products Comhar Linn offer their members.

This was a collaborative process with the Comhar Linn Team, Progress and Blue Sky PM.
UI Elements
Each stage of the user experience was considered, how the look, feel, and interactivity of the site worked to enable users to get the information they needed with the least number of clicks. It was developed to be as intuitive as possible which meant carefully considering each and every visual and interactive element the user might encounter.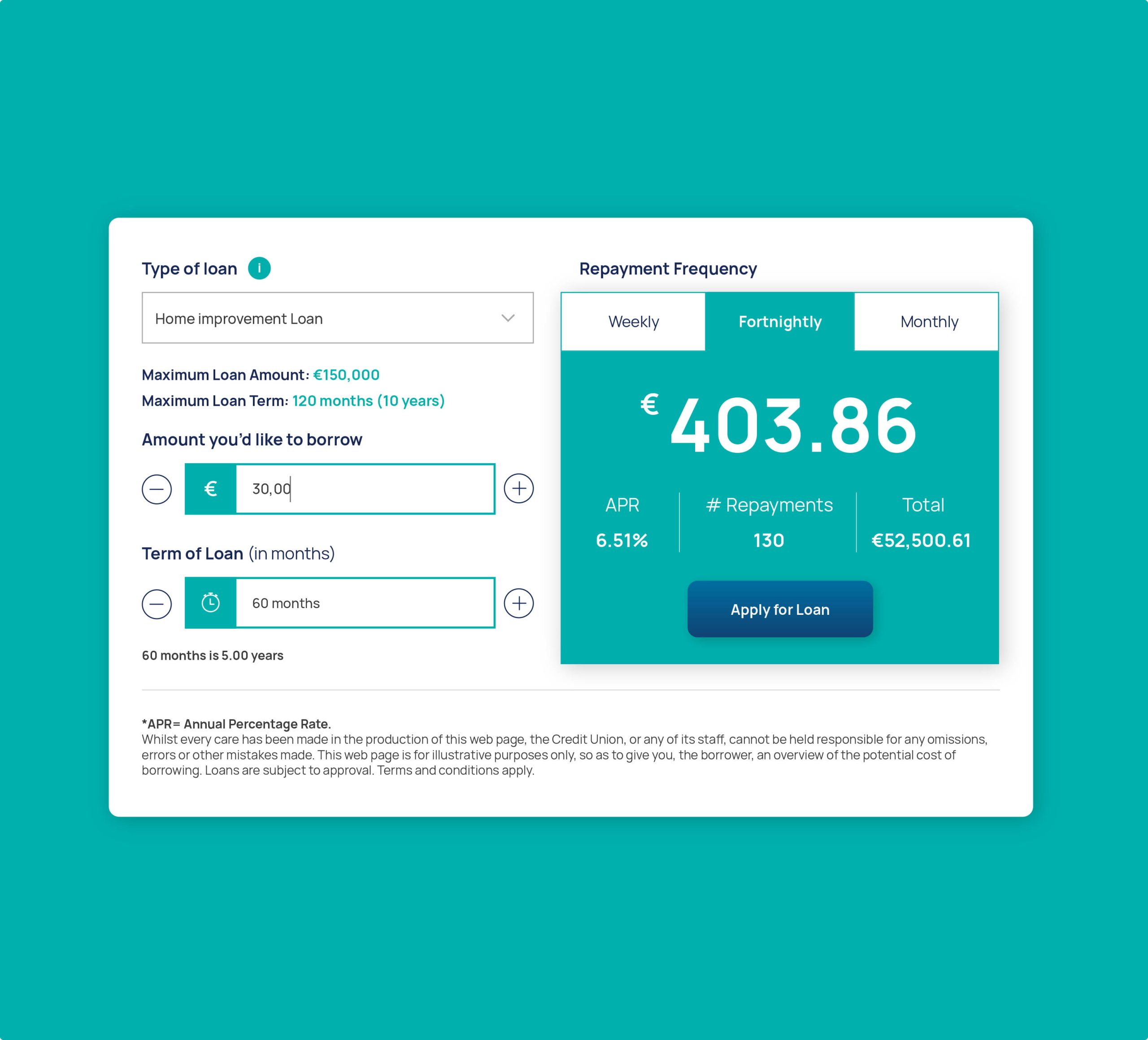 A coherent design system
We created a clear design system, carefully considering the hierarchy of information and the selection of images that accurately depicted the target audience ensured that the site reflected the members needs. The use of simple, elegant iconography throughout the site also enabled visual cues to lead members on a journey.
The new website can be seen here
Comharlinnintocu.ie
. It has been instrumental in growing the Comhar Linn brand and business.
What the client had to say
It has been super working with the Idea team. Their work on the Comhar Linn website was crucial to our year and this is having a good impact on our business.
Sean Murray,
CEO, Comhar Linn