Services
Brand Strategy
Brand Development
Design
Project Overview
Based in Ashbourne, Co. Meath, RocDoc have been providing a wide range of medical cover since 2013, including being one of the leading providers of Event Medical Response in Ireland and the UK.
Brand Identity
During the height of the pandemic, RocDoc deployed their extensive experience, making COVID-19 testing available to organisations and individuals, to help ensure a safe work environment and help halt the spread of COVID-19 in the workplace and in the community.

A fast turnaround (one week) was required with this project, as the roll out of CovidCheck was underway and with it a new level of exposure for the RocDoc brand. We based our strategy on the existing umbrella of brands and realigned and branded under a new graphical hierarchy.

Brand Hierarchy
We evolved the existing cardiac-pulse graphic, taken originally from owner David Rock and strengthened it into a symbol to represent emergency health that connects through to the division names making up the ROCDOC brand.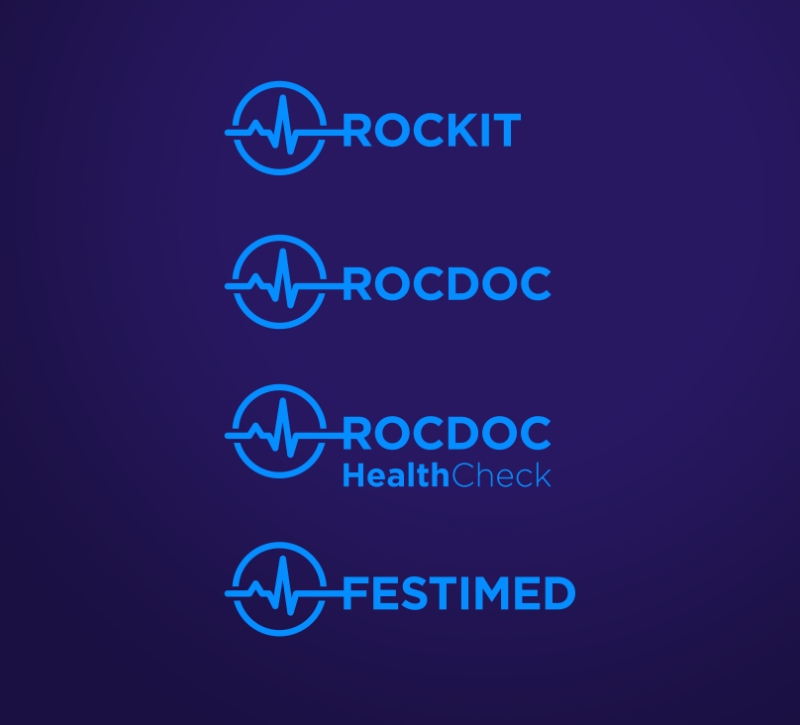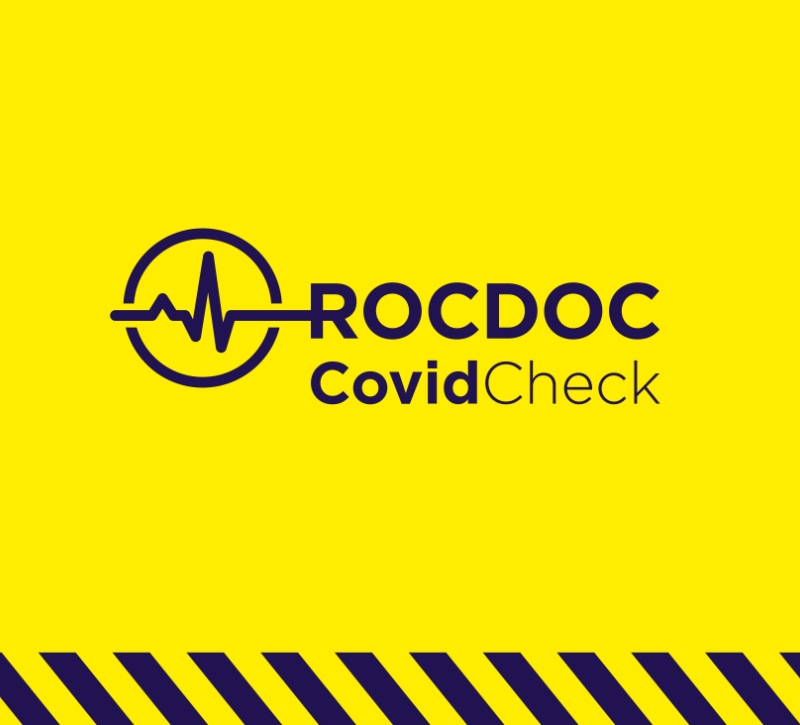 A considered colour palette
Electric blue for emergency services was chosen to sit against a navy blue and a bright yellow was added for all the signage, hoarding, and branding for the CovidCheck centres.

Brand Rollout
Overall, a new coordinated brand 'look & feel' was developed across the group. In tandem with the brand development, David and Anna Rock and the team in RocDoc had undertaken a huge logistical operation to prepare the rollout of Testing Centres with the Dublin Airport Authority. The rollout of the new brand took place over only a week, at Dublin, Cork & Shannon Airports in November 2020.

Importantly, the Dublin centre also served as the hub for the traffic and health management strategy deployed by Government to ensure continued safe operation of vital logistics via Dublin Port.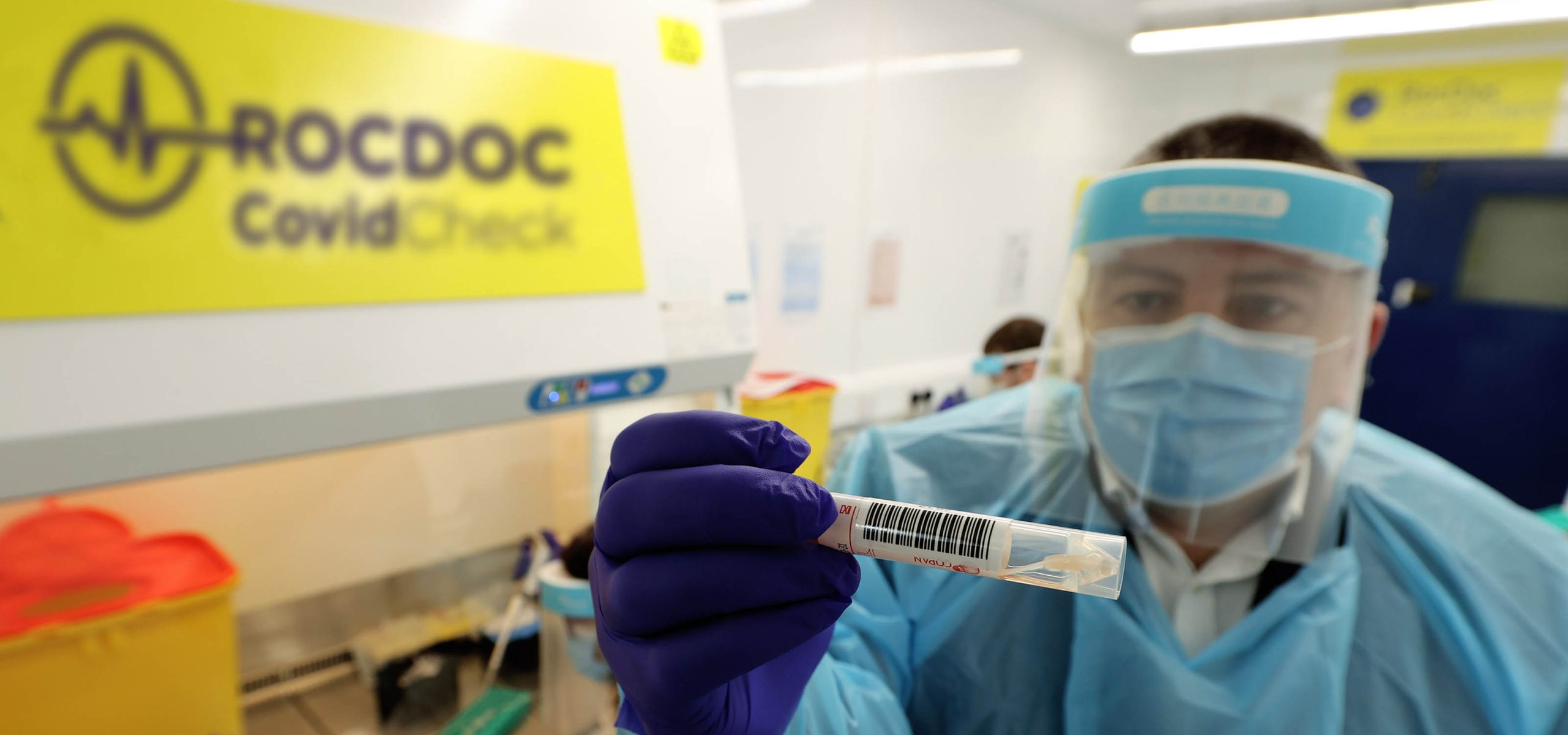 What the client had to say
The team at IDEA worked very fast, and indeed out of hours at some points, to achieve the goal of branding a new company while incorporating our other companies in a new, all in one corporate palette and look. This was all done during a very stressful time of covid which resulted in a rapid growth of our companies from 40 staff to 250 staff in a few months.

Idea was at hand to assist us throughout the rebrand in full, from design to implementation, to liaising direct to print/ sign manufacturers.

David Rock, CEO,
RocDoc