Services
Brand Strategy
Branding
Exhibition Design
Video
Design
Advertising
Project Overview
Barretstown is a not-for-profit camp for children with cancer and other serious illnesses, founded by Hollywood actor Paul Newman. Idea have been working to build their brand and communication through their internal programmes and public campaigns.
Barretstown Live
Idea worked with Barretstown to continue their programmes even through the COVID 19 lockdowns. We developed the brand Barretstown Live, designed a TV studio on-site and developed activity packs that were delivered to the children who would otherwise be at camp directly to their home or hospital. This virtual programme was a lifeline for many critically ill children during COVID 19.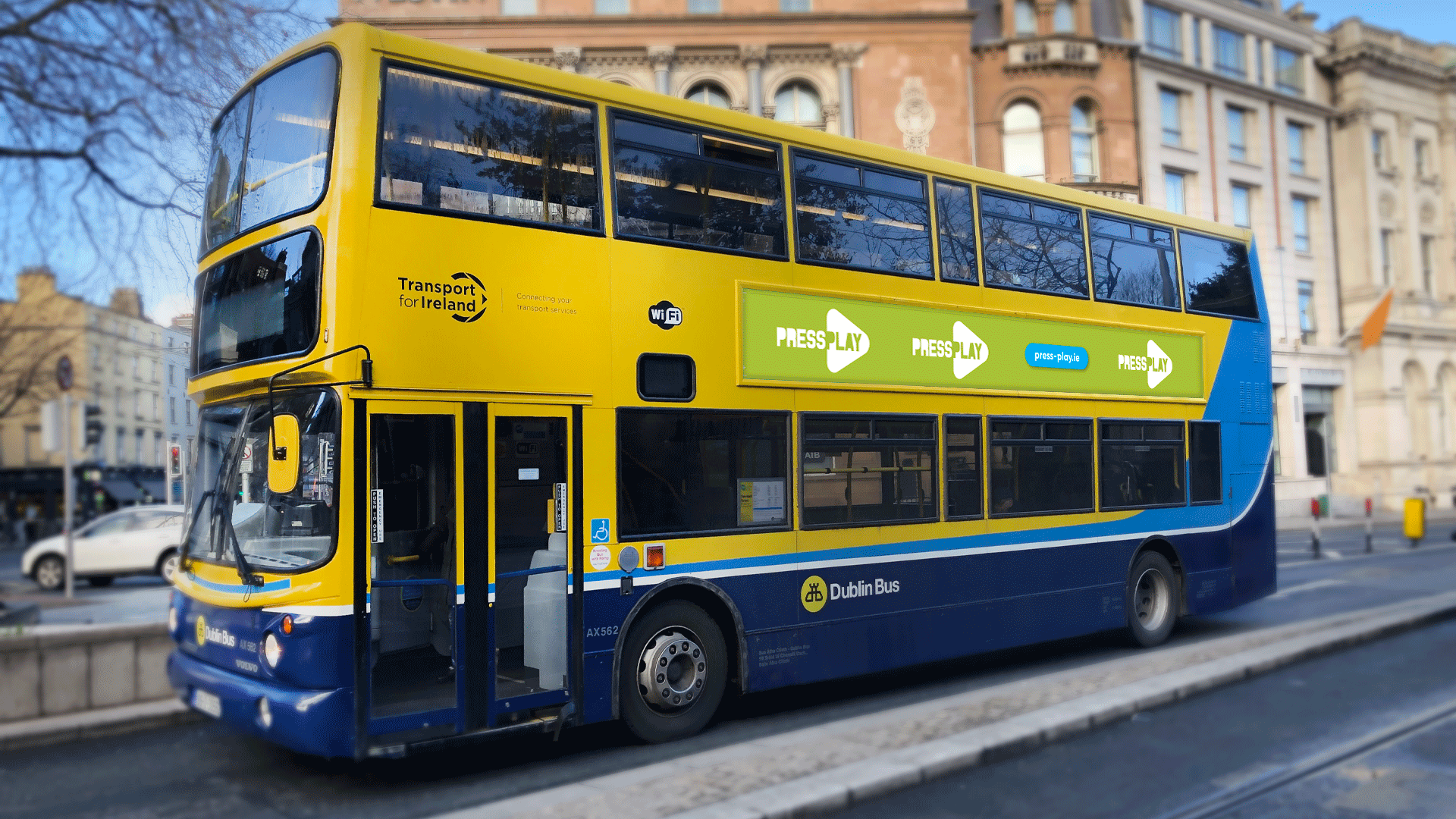 Nationwide Campaign
We developed a nationwide campaign called 'Press Play', which included TV, Radio and outdoor advertising campaigns as part of Barretstown's 25th Anniversary campaign.

Through this campaign we showcased how Barretstown changes lives. Childhood stops for seriously ill children, but Barretstown exists to Press Play again on their childhood. We developed a nationwide campaign titled 'Press Play' for both the Teaser and Reveal campaigns, this included outdoor media, radio, website, video, TV ad and launch collateral which formed part of Barretstown's 25th Anniversary campaign. We took the campaign to new heights – with the 'Press Play' campaign being displayed on Liberty Hall on Dublin's Quays.

In the month following the reveal, online donations were up 252% compared to the same period in the previous year, and the number of people signing up to a monthly donation was up 1533%.

An incredible result for an excellent cause!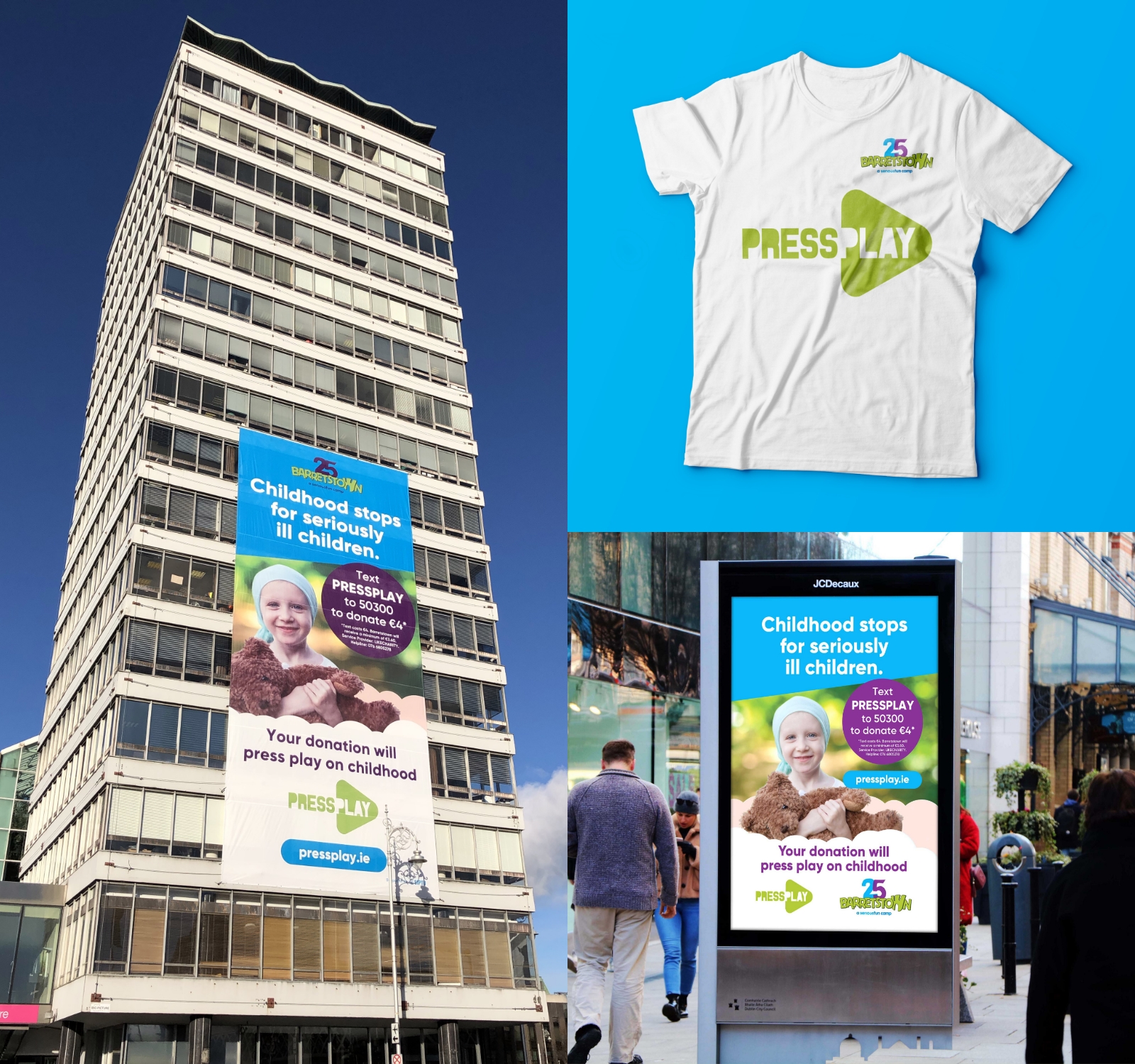 2021 Annual Report
Idea have designed the Barretstown Annual Report for a number of years including the Award Nominated 2021 Annual Report.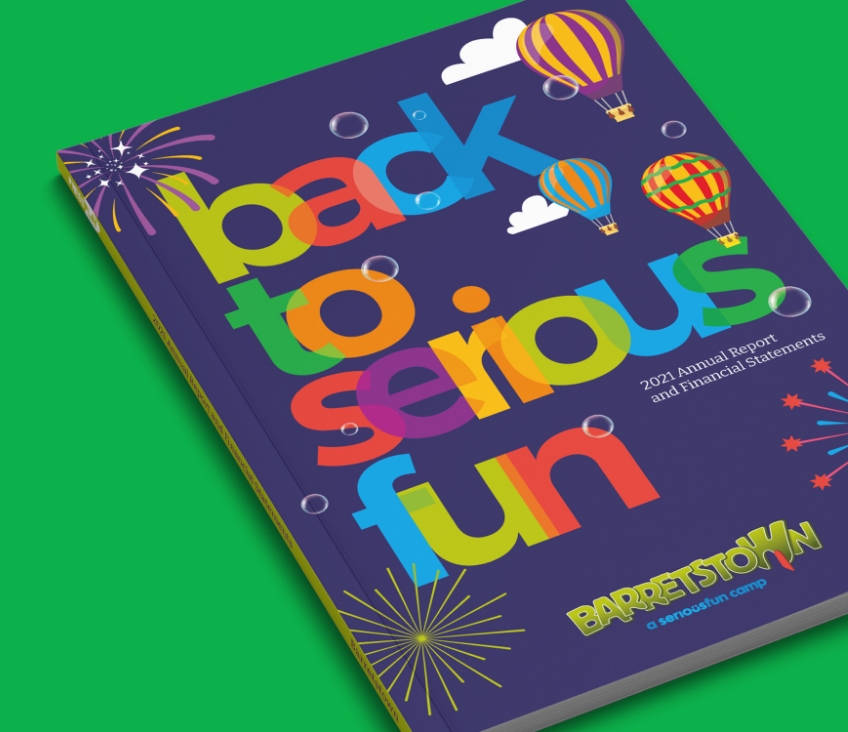 Back to Serious Fun
With the theme of 'back to serious fun' as our starting point for the 2021 report, we created a design that was focused on the children that Barretstown helps, telling their stories and communicating the key investor information in a clear way whilst using a vibrant colour palette throughout.

The report is punctuated with bold splashes of colour. All inspired by the 'Back to Serious Fun' visual on the front cover, we took elements of this and used it as a graphic device for shapes and backgrounds throughout the report to introduce some 'serious fun', what Barretstown does best.

Photography is a hugely important part of Barretstown's brand. In conjunction with the vibrant colour palette used we also approached how the photography should be used in an impactful way. It is largely through the photography that we can depict what a fun and meaningful experience Barretstown can be to these critically ill children. We were delighted that the Barretstown Annual Report was nominated for two awards, the IDI design award and the published accounts award.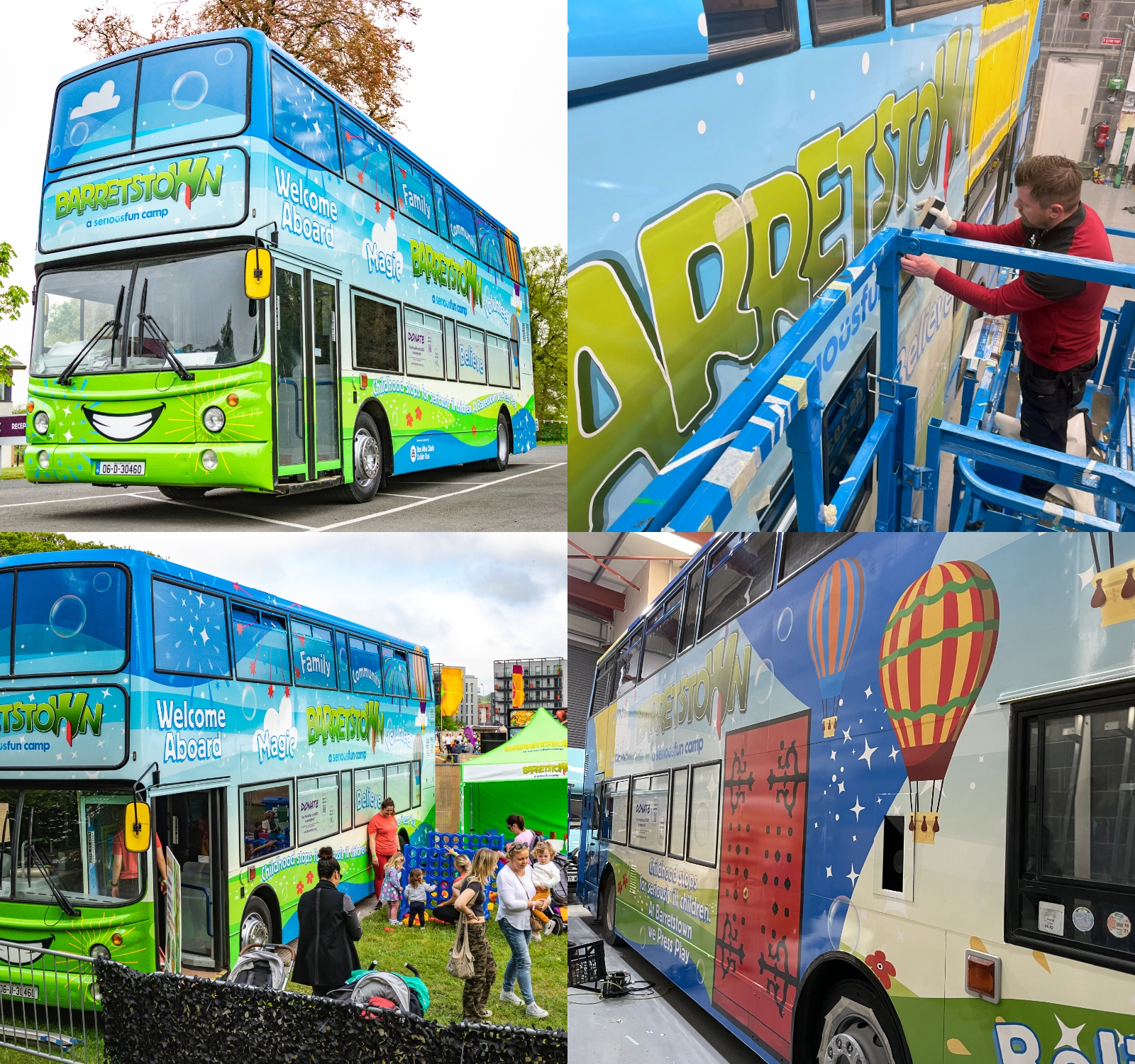 Bringing the Brand on Tour
Idea have also developed a number of innovative ways that Barretstown can bring their message and brand to large events including the design and development of the Barretstown Bus which is used to visit festivals throughout Ireland and a pop up shop which has appeared in both Grafton Street and Kildare Village.
What the client had to say
Idea have been a valued partner of ours for a number of years, they have worked with us on everything from our annual reports to designs for major events, and even double decker bus designs! Projects are always approached with enthusiasm and creativity by the Idea team. They are a pleasure to work with.
Karen Reid, Marketing Director,
Barretstown