Services
Branding
Web
UX/UI Design
Project Overview
BAI is the regulator of Broadcasting in Ireland. In 2020 they launched the Broadcasting Sustainability Network to inspire the Irish broadcasting sector in shaping a sustainable future.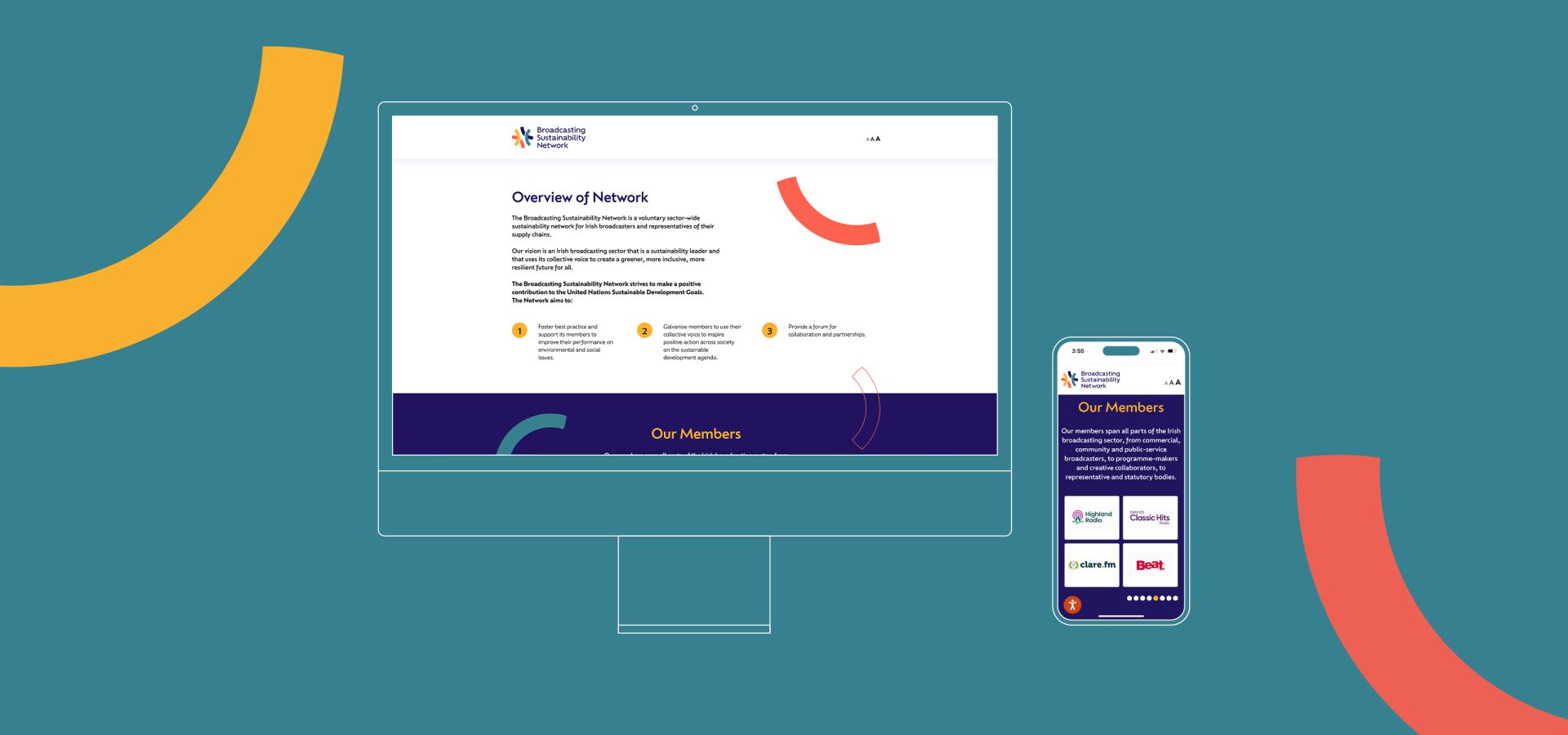 Advancing Sustainability in Irish Broadcasting
The aim of the network is to foster sustainability practices amongst the broadcasting sector via peer support through training, information and guidance. The Sustainable Media website was designed to provide a streamlined, simple, and accessible user experience for members. The website's design features a clean and modern aesthetic, with a focus on easy navigation and user-friendly features. Clear messaging and key goals are well-communicated through the design, highlighting the website's focus on sustainable media production and its mission to promote environmentally responsible practices within the media industry. By incorporating these design principles, the Sustainable Media website aims to create a pleasant user experience, reduce confusion and frustration, and effectively communicate its purpose and goals to members.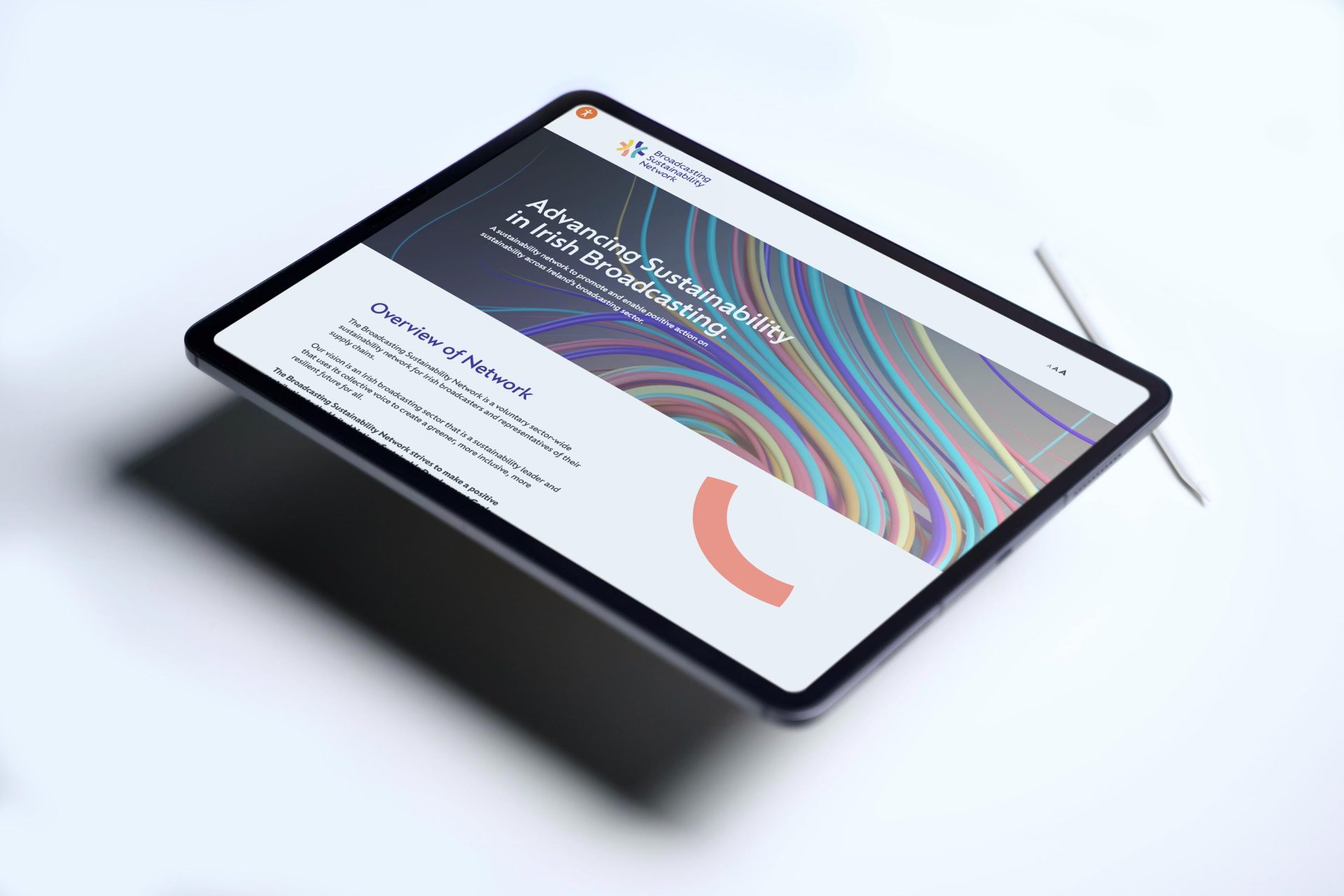 Communication at its Core
The brand identity we developed takes its inspiration from signal arcs to represent communication and broadcasting. We chose an appealing colour palette for engagement and to represent the energy and connectedness needed when people come together to plan, discuss and improve their current work practices.

Logo Design
The intersected arcs in the logo represent partnership, discussion, and collaboration, highlighting the importance of working together to create sustainable media practices. The circular holding device surrounding the logo symbolises sustainability, emphasising the need to maintain a balance between economic, social, and environmental factors. The logo's design elements, including the use of geometric shapes and a green and blue colour palette, evoke a sense of nature and the environment. By incorporating these elements into the logo design, the Sustainable Media brand is able to effectively communicate its purpose and values.