Services
Brand Identity
Digital Strategy
Website Design & Development
OOH Advertising
Project Overview
Tara View is a brand-new development of apartments to rent. Designed and built with the highest standards of comfort and sustainability in mind, each Tara View home is unique.

Idea worked with the team in IRES as strategic marketing partners from the creation of the brand identity, right through to the implementation of marketing tactics pre and post-launch.
Brand Identity
The inspiration for Tara View was taken from the stunning scapes that surround the development, from the sea at Sandymount to the Dublin Mountains of Wicklow. We wanted to design a symbol that captured the nature of these views and so created a device that could represent a seashell, a sunrise, a feather. What we created was an identity that felt more a piece of art than a logo symbol which feels entirely appropriate for a development of this quality in such a stunning setting of Dublin 4, city living by the sea.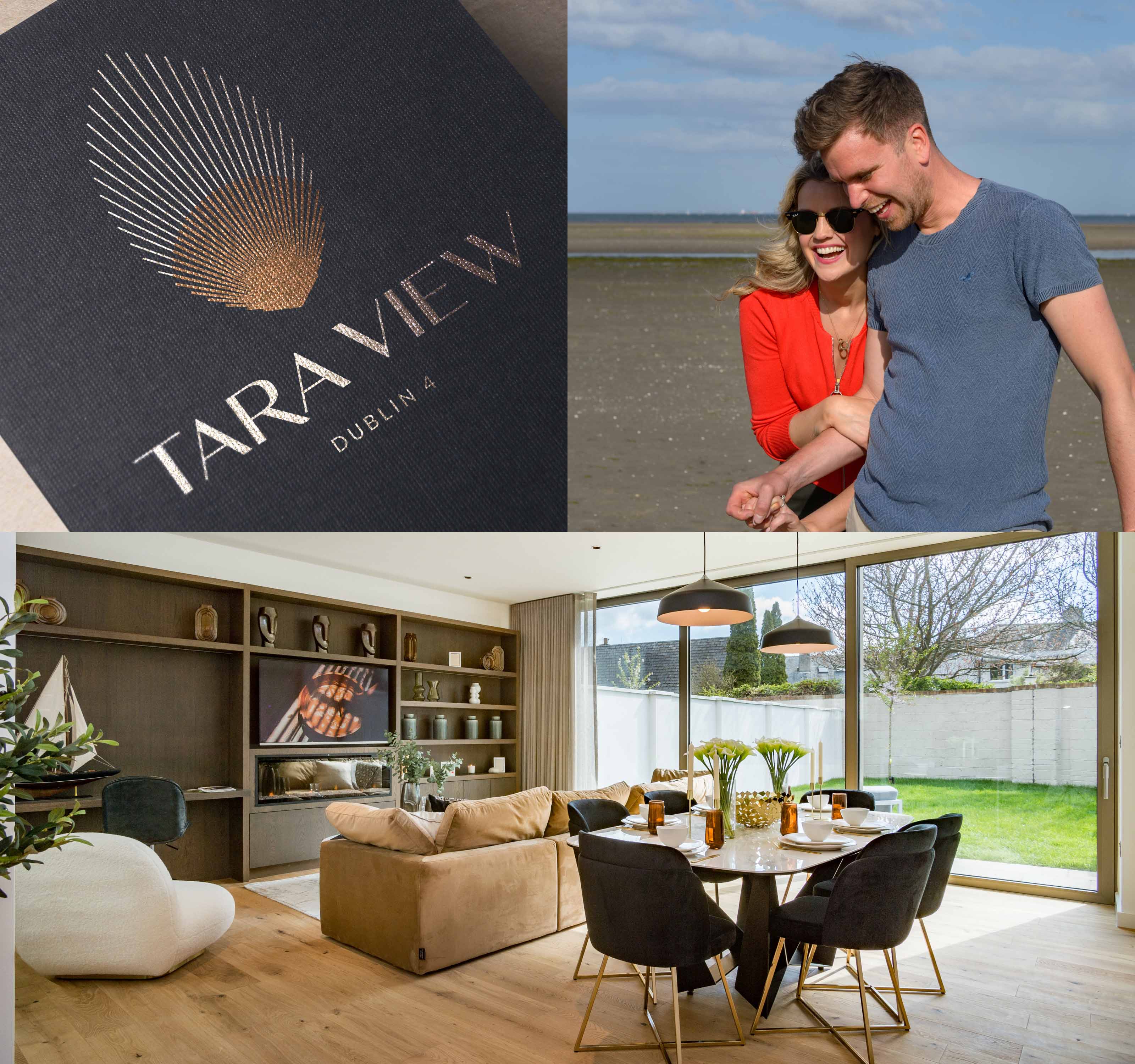 TaraView.ie
The website was created to reflect the brand and portray the sophistication of the development and the brand identity. We developed a one page scrolling website that showcased the apartments and the extensive offering within a simplified user flow. Photography was presented amongst generous white space, giving a light and airy feel, echoing the experience one has living at Tara View. The main goal of the website is to generate leads, and drive traffic to the register your interest form.
You can view the website at
TaraView.ie
Strategic Marketing Partners
We worked with the team in IRES to implement their marketing tactics, delivering impactful design and marketing collateral, in line with the Tara View brand to generate leads for this development. A key part of working on this project with the IRES team was collaboration. This allowed us to ensure the creative was representative of the company's and the development's brand.
What the client had to say
Idea approached the project with skill and creativity and were great partners for us on Tara View!
Claire Percy, Head of Marketing & Communications,
IRES